Where to Stay
Town Information
Travel Information
Search this Site
Train timetables
Map of Whitehaven
Cumbrian cinemas & What's on
Whitehaven Rugby League
Whitehaven's Maritime Festivals
Copeland Council
Clubs - societies
Traders and Services
What's on TV
Cycleway details
Seeking Help & Letters
Whitehaven's MP (Plus MP's Twitter feed)
Tide Tables
Updated Weather data
Real Ale Pub Crawl
Do you want to get on the Net?
Whitehaven businesses on the web
All about the Lake District
Whitehaven Genealogy
Historic Information
Tall ships in port
Haig Mine Museum

Rosehill Theatre
Church News
The Whitehaven News
Cumbrian Library on-line
Historical information
Latest Council Planning Applications
Whitehaven Maritime Festivals
Our USA historic links
Cumbria Police Latest News
The Beacon Centre

Get in Touch!
Contact us
Our Letters page enables you to
get in touch with our visitors.
Check out if you can help long lost families regain contact.

We can also put your club or
business on the web.
Telephone:07780681066.
E mails to Whitehaven.org.uk

Whitehaven Traders
on the web
The market is the heart of a good Thursday and Saturday, but our web traders are contactable every day.
MORE on Whitehaven Traders
and Businesses on the web


Whitehaven Solway (Civic) Hall(Revived in 2015) Lowther Street
Whitehaven CA28 7SH
Contact: 07730175956/07920163092 or 01946690970
Email: thesolwayhall@hotmail.com

Quality assignment help at Galaxyessay

History and features
Pubs of Whitehaven
Basking Sharks!
Shipbuilding history
The Egremont Ugly Contest
Whitehaven slave traders
web site for St Bees

Whitehaven as she was in her Heyday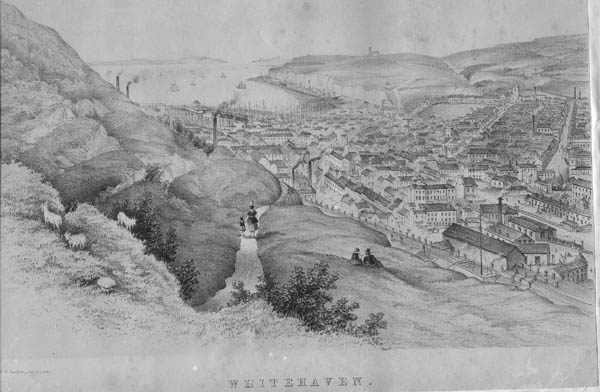 Quick advices to do your homework without troubles.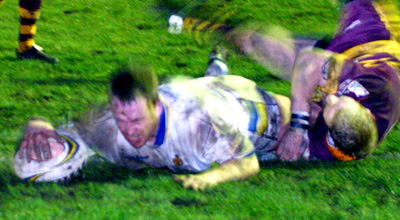 Whitehaven RL
Fantastic Web site
on the Kells Brake




And the band played them out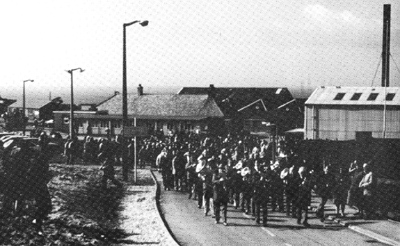 Old archive picture by former pit deputy and councillor Ronnie Calvin as the band plays out the last shift from Haig Pit. More on the area's mining past.
Staying in Europe urges Labour's Alan Johnson at Whitehaven Civic...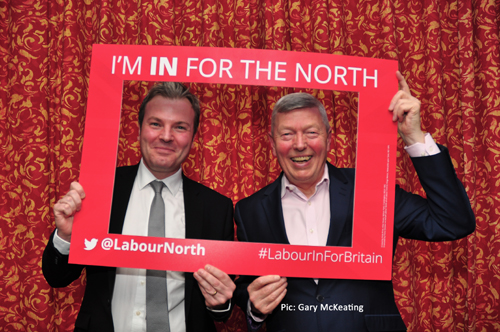 Labour politician and former postman Alan Johnson gave a powerful speech in support of the IN Europe campaign at Whitehaven Civic Hall (18/3/2016) The hall was full as Mr Johnson, the man who many believe should have stood against Ed Miliband for Labour leadership at the last election, reminded the audience that over half the North Region's exports of £13.5 billion a year go to Europe. Mr Johnson shared an open mike discussion with Copeland MP Jamie Reed.
Mr Johnson said why he believes the EU vote is "the most profound political decision of my life-time", and how the consequences of leaving could be disastrous for Cumbria's businesses and communities.
Following his speech, Alan talked about his extraordinary life in conversation with Jamie Reed MP – from his childhood in the slums of 1950s London, through his career as a postman, trade unionist and Member of Parliament to become Home Secretary and now an author.
---
Movie Aliens invade Beacon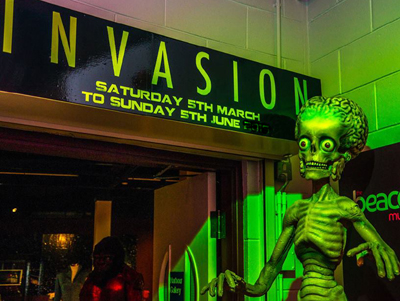 Great fun with this freaky new exhibition this summer at the Beacon...also includes workshops such as how to build a robot...More...
---
Whitehaven's Mutineer...



How one of the mutineers on the Bounty escaped the hangman's noose....Read on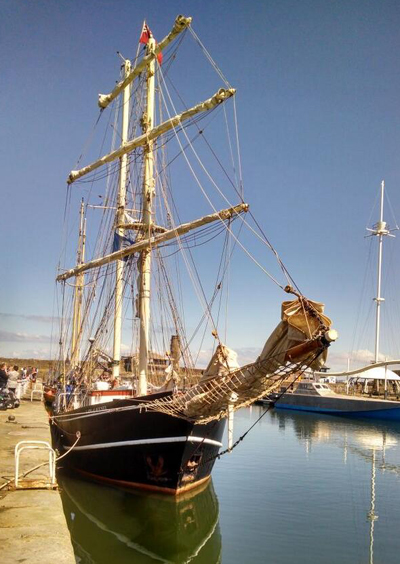 ---
Breezy Day at Whitehaven! (December 5 2013)


---
Sweet Virginia and Whitehaven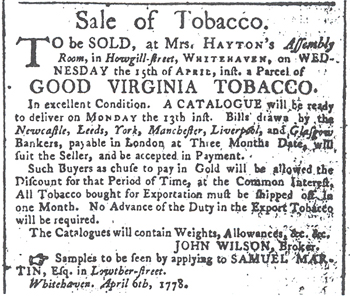 Read about Whitehaven's role as the tobacco trading hub for Europe & the links with the early US colonies.

---
Whitehaven as she was
in 1847...
Fascinating detail in this reproduction from a Gazetteer from 1847....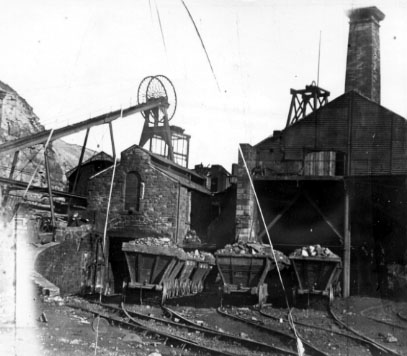 ---
Spot the Mineshaft near you!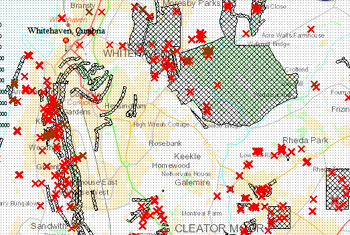 An interactive map shows the many mine shafts that pepper the area around Whitehaven and Cleator Moor. This information has been extracted from the national coal mining database, held and maintained by the Coal Authority. Go to the interactive map....
And see more on the area's mining...

---
Cumbria's Slavery Connections
ONE of the first times a black slave was permitted to share a white person's burial plot in England happened in Whitehaven in 1700. And the Whitehaven burial in St Nicholas' churchyard, of the slave called Jane, was in defiance of the then law stating that no African could be buried in a churchyard. The burial was that of the slave servant of Mildred Gale, grandmother of the first US president, George Washington. More.....
---
Setting Sail out of Whitehaven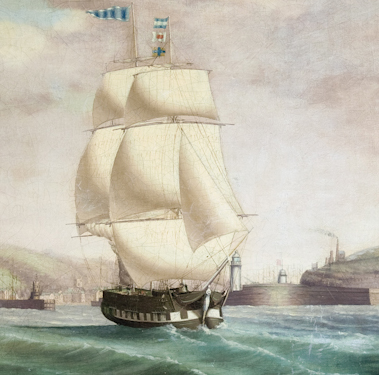 Before the days of SatNav Whitehaven seamen set out at the mercy of the winds and tides from Whitehaven....many of the ships and their skippers are recorded in this web archive...
---
How the Queen Mum helped keep rare Slave Goblet in Whitehaven
Find out how Her Majesty Queen Elizabeth The Queen Mother in 2002 made the anonymous gift...


---
Our Clogmaker
All about Whitehaven's well known clog maker.

---
Steam at Lowca
Atmospheric video on the footplate of steam shunter working at Lowca....you can almost smell the steam and coal dust!
---
Whitehaven's Mutineer
How a Whitehaven seaman was involved in the famous Mutiny on the Bounty..find out more.

TAKE A STROLL!
Take a guided walk around the town .....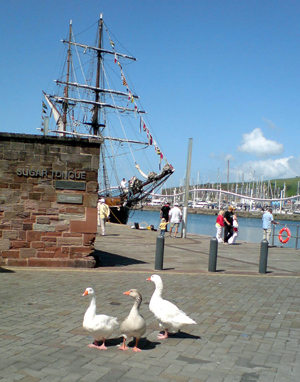 Memories of the 2005 Maritime Festival
---
Queen's Visit 2008
On June 5 2008 Queen Elizabeth and the Duke of Edinburgh were cheered by around 10,000 wellwishers along the harbourside. The event marked the 300th anniversary of the grant of the Royal charter for the harbour.
See the actual Royal document in which Queen Anne granted Whitehaven her harbour.
---
All about Whitehaven
plus Where to Stay
Find out more about the old pubs and characters that have made Whitehaven unique.
Click to visit our feature page

Take a stroll through Whitehaven

Map of the Town and around

Also use our Information page
---
Fireworks Fun!

---
Old Harbourside Scene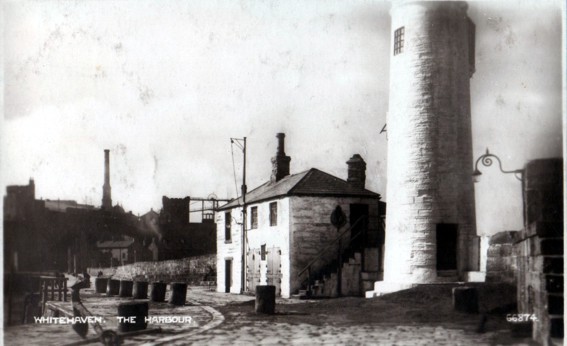 Good college essay writing tips.
Looking for writing assistance? Hire this thesis writer for money.


To ask us for a web advert, page or a site of your own
Contact:
Emails
David J Siddall
Tel 07780681066


---
Low Level Jet through the Lakes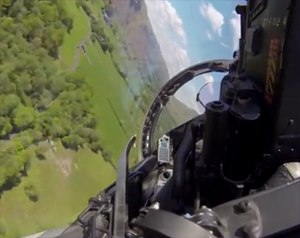 Try this video from the cockpit of a Typhoon over Wales and the Lake District...