Where to Stay
Town Information
Travel Information
Search this Site
Train timetables
Map of Whitehaven
Cumbrian cinemas & What's on
Whitehaven Rugby League
Whitehaven's Maritime Festivals
Copeland Council
Clubs - societies
Traders and Services
What's on TV
Cycleway details
Seeking Help & Letters
Whitehaven's MP (Plus MP's Twitter feed)
Tide Tables
Updated Weather data
Real Ale Pub Crawl
Do you want to get on the Net?
Whitehaven businesses on the web
All about the Lake District
Whitehaven Genealogy
Historic Information
Tall ships in port
Haig Mine Museum
Site Map
Rosehill Theatre
Church News
The Whitehaven News
Cumbrian Library on-line
Historical information
Latest Council Planning Applications
Whitehaven Maritime Festivals
Our USA historic links
Cumbria Police Latest News
The Beacon Centre

Get in Touch!
Contact us
Our Letters page enables you to
get in touch with our visitors.
Check out if you can help long lost families regain contact.

We can also put your club or
business on the web.
Telephone:07780681066.
E mails to Whitehaven.org.uk

The market is the heart of a good Thursday and Saturday, but our web traders are contactable every day.
MORE on Whitehaven Traders
and Businesses on the web


Looking for writing assistance? Hire this thesis writer for money.

Whitehaven Solway (Civic) Hall(Revived in 2015) Lowther Street
Whitehaven CA28 7SH
Contact: 07730175956/07920163092 or 01946690970
Email: thesolwayhall@hotmail.com

Quality assignment help at Galaxyessay

History and features
Pubs of Whitehaven
Basking Sharks!
Shipbuilding history
The Egremont Ugly Contest
Whitehaven slave traders
web site for St Bees

Whitehaven as she was in her Heyday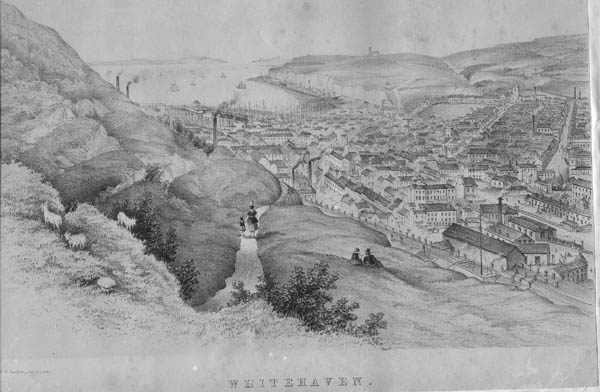 Quick advices to do your homework without troubles.


Fantastic Web site
on the Kells Brake


Taste Cumbria Returns to Harbourside
This year Taste Cumbria Whitehaven it is being held on Saturday 28 and Sunday 29 July. Not only will we have a great producers' market and some fabulous demonstrations in the town centre, but we will also have our annual motor show, beer and fizz festival, and live music on the town's famous harbourside. Find out more...
---
Tale of Two Ships in Port!
| | |
| --- | --- |
| Coronation Street villain Pat Phelan's gettaway boat... | The Pelican tall ship is to be aregular harbourside attraction. It will also offer opportunities for people to develop their personal skills, confidence, and get ready for work or training, as part of a programme managed by charity, Adventure Under Sail. Find out the Pelican's voyages.. |
---
Spot the Mineshaft near you!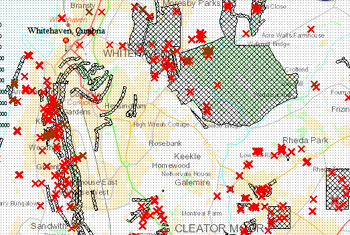 An interactive map shows the many mine shafts that pepper the area around Whitehaven and Cleator Moor. This information has been extracted from the national coal mining database, held and maintained by the Coal Authority. Go to the interactive map....
And see more on the area's mining...

---
New undersea coal mine plans advanced in 2018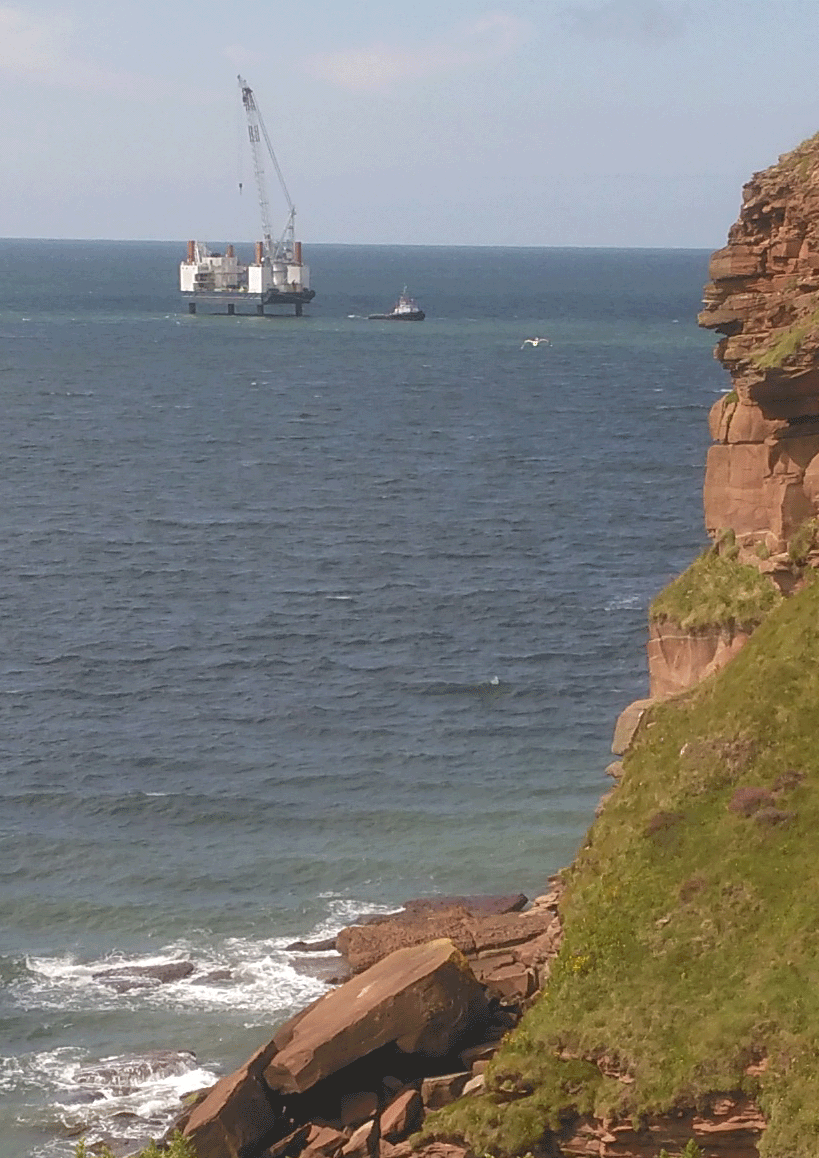 Pictured is an offshore drilling platform drilling to test for layers of coking coal off St Bees Head.
West Cumbria Mining hope to start the extraction of coking coal off the coast of St Bees, with a processing plant on the former Marchon site at Kells. Coal would be treated at a processing plant using around a third of the former Marchon site and covered by a dome, before being transferred to a train loading facility on a siding built by WCM south of the new Mirehouse train station.
See also the history of mining in Whitehaven
---
Heritage Group Memories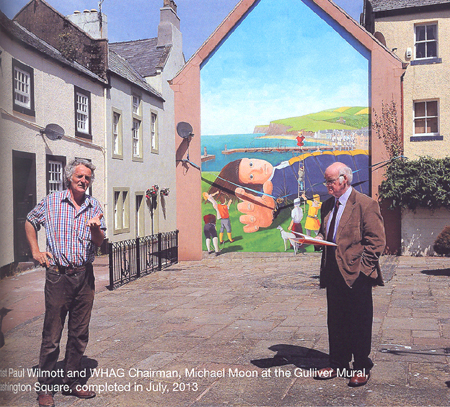 A new booklet by Margaret Crosby "A Passion for Whitehaven" outlines the work of the Heritage Action Group, including funding this 2013 mural showing the town's connection to Gulliver's Travels and Jnoathan Swift. The book is an ideal Christmas pressy from Michael Moon's bookshop.
---
Haunting pictures before 2017 demolition show 'ghost' nightclub ...The Park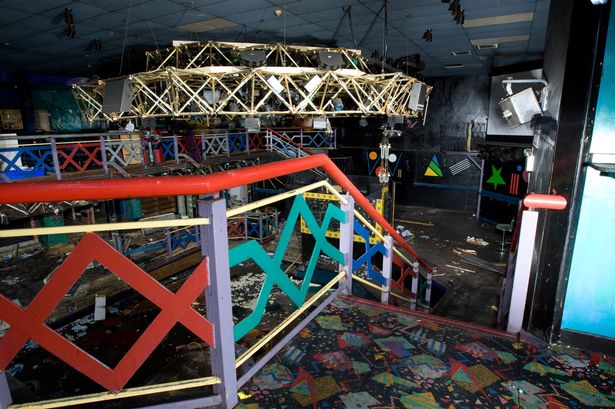 Now in 2017 demolished, what was previously the town's swimming pool, then became a nightclub, known to many from past decades as The Park. Featured in the Daily Mirror this picture of the sad interior remains of the Park nightclub. Pic by Dave Wilson.
---
Whitehaven's Mutineer...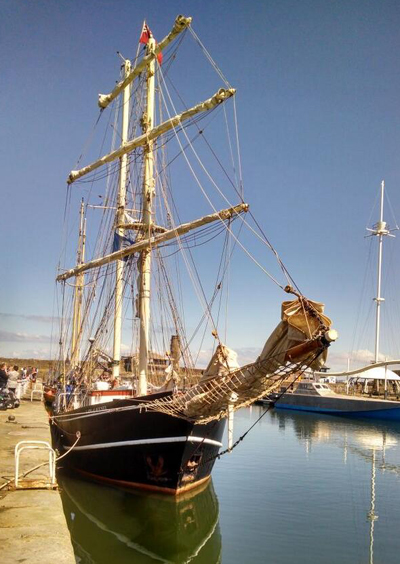 How one of the mutineers on the Bounty escaped the hangman's noose....Read on
---
Breezy Day at Whitehaven! (December 5 2013)


---
Sweet Virginia and Whitehaven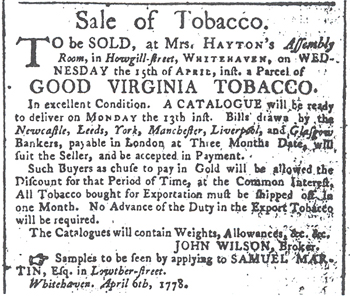 Read about Whitehaven's role as the tobacco trading hub for Europe & the links with the early US colonies.

---
Whitehaven as she was
in 1847...
Fascinating detail in this reproduction from a Gazetteer from 1847....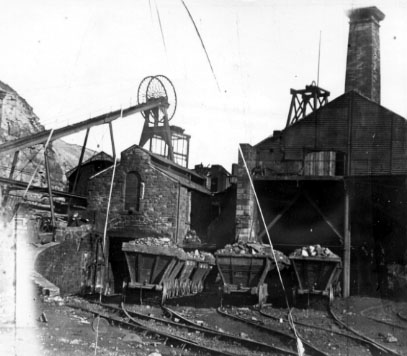 ---
Cumbria's Slavery Connections

ONE of the first times a black slave was permitted to share a white person's burial plot in England happened in Whitehaven in 1700. And the Whitehaven burial in St Nicholas' churchyard, of the slave called Jane, was in defiance of the then law stating that no African could be buried in a churchyard. The burial was that of the slave servant of Mildred Gale, grandmother of the first US president, George Washington. More.....
---
Setting Sail out of Whitehaven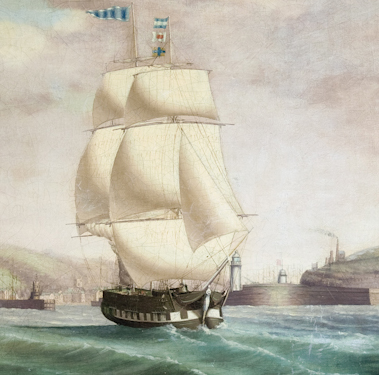 Before the days of SatNav Whitehaven seamen set out at the mercy of the winds and tides from Whitehaven....many of the ships and their skippers are recorded in this web archive...
---
How the Queen Mum helped keep rare Slave Goblet in Whitehaven
Find out how Her Majesty Queen Elizabeth The Queen Mother in 2002 made the anonymous gift...

---
Atmospheric video on the footplate of steam shunter working at Lowca....you can almost smell the steam and coal dust!
---
Whitehaven's Mutineer
How a Whitehaven seaman was involved in the famous Mutiny on the Bounty..find out more.

TAKE A STROLL!
Take a guided walk around the town .....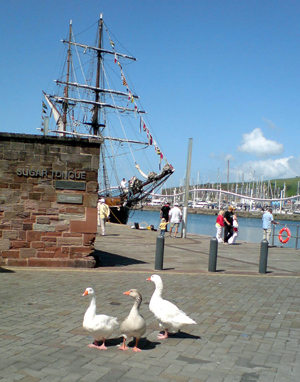 Memories of the 2005 Maritime Festival
---
Queen's Visit 2008
On June 5 2008 Queen Elizabeth and the Duke of Edinburgh were cheered by around 10,000 wellwishers along the harbourside. The event marked the 300th anniversary of the grant of the Royal charter for the harbour.
See the actual Royal document in which Queen Anne granted Whitehaven her harbour.
---
All about Whitehaven
plus Where to Stay
Find out more about the old pubs and characters that have made Whitehaven unique.
Click to visit our feature page

Take a stroll through Whitehaven

Map of the Town and around

Also use our Information page
---
Fireworks Fun!

---
Old Harbourside Scene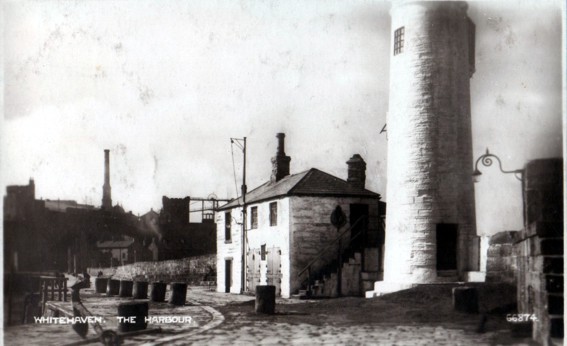 To ask us for a web advert, page or a site of your own
Contact:
Emails
David J Siddall
Tel 07780681066

Good college essay writing tips.


---
Low Level Jet through the Lakes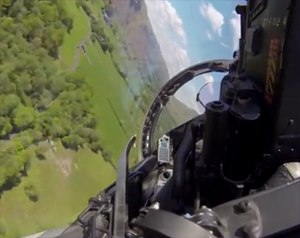 Try this video from the cockpit of a Typhoon over Wales and the Lake District...