Factfile and Whitehaven Town Information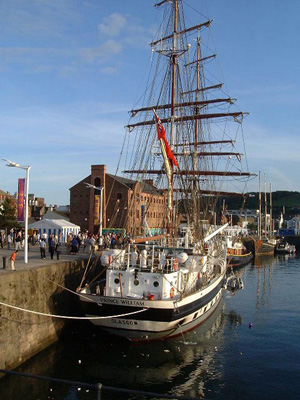 UK Police non-emergency telephone number is 101...emergency no 999

Whitehaven Half day closing (some shops) - Wednesday
Market Days used to be - Thursday and Saturday

Car Parking Most supermarkets allow two hours. Multi storey car park in town centre is owned by the Harbour Commissioners and is contracted to Sellafield staff only through week. But it's open for public use at the weekends (and free for the first hour). Copeland car parks at Sports centre £5.10 for a full day.
In 2020 Copeland Council charges are standardised across their car parks:Up to 1 hr £1.50 Up to 2 hrs£2.50/Up to 3 hrs£3.60/up to 4 hours£4.10/Over 4 hours£5.10


Whitehaven Solway (Civic) Hall (Revived in 2015) Lowther Street
Whitehaven CA28 7SH Website.
Contact: 01946690970
Email: boxoffice@thesolwayhall.co.uk


Bus Timetables
Taxi services:
Ajax 01946 695 000
A to B 01946 599 407
Brians Taxis, 01946 690 444
Ding Dong 01946 66666
L and G 01946 66644
Whiteline 01946 66111

Hospital: West Cumberland Hospital (Tel. 01946 693181) is located on the hills above the A595 trunk road in the Barrow direction. It has a 24 hours Accident and Emergency Unit. There is a car parking charge so take some change!
NHS hospital website for up to date information.

Blood Donor Sessions: For more information about giving blood, or to make an appointment to donate, please call 0300 123 23 23 or visit www.blood.co.uk. Each donation can go towards saving or improving three lives so why not do something amazing today?'


Whitehaven Library is located next to the town's Sixties style Civic Hall.Cumbrian Library on-line
The Cumbria County Council Archives service has a Local Archive in the former police station in Scotch Street Tel. 01946 852920 (Please remember to take identification if you wish to use this facility).


Local district council running sports centre, swimming baths etc is Copeland Council.

Supermarkets: Morrisons (Free parking for two hours) just south of the town centre opposite the eye-catching restored Whitehaven Castle. Close to Macdonalds outlet.
Tesco Open 24 hours....(Two hours free parking) Between the railway station and bus station on the northern entrance to the town. Both Tesco and Morrisons have petrol stations.
Netto, Aldi, Focus DIY and Iceland in the Preston Street area on the road out to St Bees.
Boots, Argos, Wilkinsons have town centre outlets.
Car Hire: Suggest Enterprise Rent a Car at Lillyhall on Tel' 1900/601600'

Swimming Baths. Indoor pool with associated learner pool on the edge of town on the B road to Cleator Moor.(Tel 01946 695021) Good beach at St Bees (two mile south)

Sporting grounds: Recreation Ground home of Whitehaven Rugby League, the Playground home to Whitehaven amateur soccer team and Whitehaven Cricket Club. Soccer and school athletics are played at the County Ground located off Coach Road.
Copeland Athletics stadium is located at Hensingham on the hill above the town near to the West Cumberland Hospital.
Attractions:For more information on The Beacon, call 01946 592302 or visit our new website at www.thebeacon-whitehaven.co.uk.
Haig Colliery mine museum (cuurently closed 2016) , Rum Story (Tel 01946 592933), marina, skatepark by railway station.

Marina and Harbour offices:
The Marina Office, Bulwark Quay, Whitehaven, Cumbria CA28 7HW. Tel: 01946 692435. See also historic and background information on the harbour.

Tourist Information Centre The nearest Tourist Information office is located at Lowes Court Gallery in Egremont (Tel. 01946 820693) There is also a Tourist Information office in Cockermouth (Tel. 01900 822634)
.
Accommodation Suggestions.

Adult Education; St Beghs CDC Telephone 01946 852 667 cdcman@st-beghs.cumbria.sch.uk
as an Adult Education centre offering courses in I.T. and non I.T. course for over 18's


Schools: Bransty School (primary) 01946 852652. Hensingham Primary 01946 852672. Jericho School Tel. 01946 852658. Kells Infants, Tel. 01946 01946 852687. Monkwray School, Tel. 01946 852678. St Beghs Catholic primary Tel. 01946 01946 852663. St Gregory and St Patricks Catholic primary Tel. 01946 852666. St James CofE Infants Tel. 01946 852662, St James Juniors Tel. 01946 852660. St Mary's Catholic, Tel.01946 852685. Valley Junior School, Tel 01946 852670. Valley Infants and Nursery, Tel. 852668.

Women out West: Support and help for women.

Police Whitehaven police station inquiry desk in Scotch Street is open seven days a week 8am to midnight. Tel 01946 692616.
Senhouse Centre:
If you would like any more information about any of the services at The Senhouse Centre please call 01946 590122.

Registrar of Births, Deaths and 'partnerships'; Located at Flatt Walks and also at West Cumberland Hospital. Opening times limited.

EMERGENCY DENTAL SERVICE Tel 01228 603620 for the number of the West Cumbrian dentist on duty.

CITIZENS ADVICE BUREAU
Whitehaven: (01946) 693321. Located above Blue in Tangier Street.

AGE UK West Cumbria (formerly AGE CONCERN)
Old Customs House, Whitehaven 01946 66669.

Whitehaven Magistrates Court: Closed in 2011 and cases moved to West Allerdale Court at Workington.


Senhouse Centre 'a place for healthy living',
3 Senhouse st, Whitehaven
01946 590122.

WEST CUMBRIA CARERS HELPLINE
(01946) 592223
RECYCLING CENTRES
Whitehaven: Tesco, Kwik Save, Morrisons and Hensingham Road (Glass, cans, paper and textiles)
Cleator Moor Co-Op (glass and cans)
Egremont central car park (glass, cans, paper and textiles).
St Bees Foreshore (glass, cans, paper, textiles and oil).
Distington Main Street car park (glass, cans, paper and textiles).
Ravenglass, National Park car park (glass, cans, paper and textiles).
For general recycling enquiries call Copeland Council (01946) 852964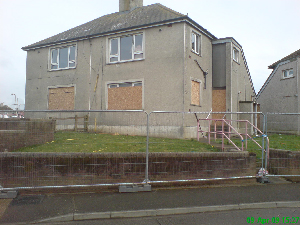 Housing:
They were demolishing homes in the Woodhouse area in 2008 and 2009 despite long waiting lists. Tel 0845 155 0980. Emails to:
or txt: 07710 725 224.
New Labour's Housing sell-off. In June 2004, Copeland Borough Council transferred its social-rented stock to an arms-length management company, Copeland Homes through a Large Scale Voluntary Transfer. Copeland Homes now own and manage about 4,000 former local authority homes. These include around 119 in Kells and 569 in Woodhouse. Under the stock transfer agreement, Copeland Homes said they will be investing significantly in the coming years in these properties, the environmental and local communities. This was a precondition for the stock transfer and formed part of the legally binding ommitment with the Borough Council. Also providing social housing locally is Impact Housing (Tel. 01900 842100)



Industry: After closure of the last coal mine in 1986 the Marchon chemical was the largest industry in town. It has now closed as Huntsman pull out after numerous promises they were here for the duration!
A brief history of Marchon follows: Frank Schon and Fred Marzillier moved from London in 1941 after their factory there was destroyed by German bombs.
At first they made firelighters from sawdust, naphthalene and black fatty residues from the oil industry. A third member of the partnership was Otto Secher, Schon's brother in law.
This was allegedly based on a loan of £10 when the business was feeling the squeeze.
The firm, Marchon was first in the Guinea Warehouse (Hanaratty's??) before moving to the old Ladysmith pit coke ovens at Kells.
Then they started producung some of the first detergents in world. Two powders Four Square and Spell were packed by hand into paper bags. With the war still on there was an acute shortage of soap and the new detergents were a big success. In 1949 after a trip to the States they were able to take on the production of the detergent FAB Spray drying started in the S4 building. The Marchon site now faces complete closure in 2005 despite the fact that the Huntsman Corporation (detergents) in March 2004 announced £11 MILLION INVESTMENT TO HELP SECURE FUTURE OF A CONSOLIDATED WHITEHAVEN SITE.
The town also has a new call centre run by Vertex but weaving mills Sekers, closed in 2005 and the silk mills were demolished in 2009.
The Beacon, Copeland's Museum
The Beacon Centre on the harbourside at Whitehaven has one of the finest collections of maritime paintings in the UK, 'The Beacon Centre on the harbourside at Whitehaven has one of the finest collections of maritime paintings in the UK, it includes the well known artists Joseph Heard and Robert Salmon. The Beacon currently have approximately 25% of the paintings collection on permanent display and at the end of March 2009 they are going to exhibit another 14 + paintings in temporary exhibition space on the second floor gallery. This temporary exhibition gallery will is used to rotate the reserve collection so by the end of the year we hope to display a larger proportion of the paintings collection. The exhibition will change every 6 months or so.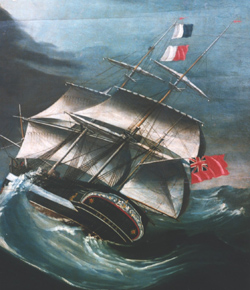 The Beacon, West Strand, Whitehaven, CA287LY Tel 01946 592302
Deprivation: Sandwith ward exhibits pockets of socio-economic and physical deprivation that are among the highest in England (as at 2004), with the Woodhouse and Greenbank areas in the top 3% for the income, health and education domains and the top 1% for the employment domain (source: lndex of Multiple Deprivation 2004). In these areas, nearly 50% of working age population are economically inactive and only 45% of the total population is in work, 40% of households have no adults in work, over 50% of the available workforce have no qualifications, 57% of the population have no access to a car and 65% live in public sector rented property. Indeed, unemployment in these areas has historically
been the highest in Cumbria (with nearly 14% on Job Seekers Allowance) and the Employment Indicator in the lndex of Multiple Deprivation is within the top 1 % nationally. All these figures are much
higher than Borough, County or National levels.
The small trawler fleet now benefits from a new EEC standard fish landing centre and ice making facility. There has been development of the marina and harbour thanks to government cash.
Map of town See also town centre map below. There is a new boatyard that can lift yachts out of the water, contact the Harbour Office for advice.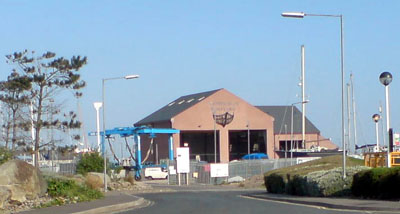 Politics: Whitehaven is represented by Jamie Reed MP for Labour.
The Whitehaven Parliamentary constituency has been a solid Labour seat for decades. But at the General Election of June 2001 MP Dr Jack Cunningham saw his majority shrink to 5,000. In 2005 Dr Cunnngham announced he was standing down. In October 2005 Dr Cunningham was honoured by PM Tony Blair and given a seat in the House of Lords as Lord Cunningham of Felling. Felling being his birthplace.
There was much amusement as during the selection process for a successor to Dr Cunningham. A woman from Birmingham, who admitted working in her youth as a Tart in Paris, almost got onto the ballot paper, but then hurriedly removed by party officials.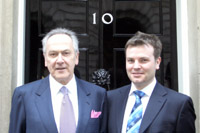 Jamie Reed, grandson to the late well respected union boss, Thompson Reed, romped home with a 6,300 majority for Labour in the general election. He netted over 17,000 votes.
Tory Chris Whiteside came second with 10,713 votes, while Frank Hollowell took third place for the Liberal Democrats with 3,880. UKIP candidate Edward Caley-Knowles won 735 votes, just one ahead of Independent Brian Earley, who had 734. Alan Mossop was last with just 662 votes for the English Democrats.

A Parliamentary boundary change will see an extra 8,446 voters from Keswick brought into the geographically distant Copeland seat. When Labour entered power in 1997, Dr Cunningham joined the Cabinet as Minister for Agriculture - he had previously served as an Under Secretary in the Department of Energy under Jim Callaghan in the 1970s.
Throughout Labour's years in opposition, Jack Cunningham was a leading frontbencher, holding many different shadow cabinet posts, most notably Shadow Environment Secretary, and gaining a formidable reputation as a political fixer on Labour's right. He achieved a few successes at MAFF, such as establishing the Food Standards Agency. He was moved to the Cabinet Office as an "enforcer", but like ministers there before and since, his career became becalmed and he decided to return to the backbenches in 1999, since when he has kept a low, but loyal, profile.
The Borough council of Copeland is Labour controlled.
Nightlife: Good Indian and Chinese restaurants in the Tangier Street area. New Zest restaurant by Harbour. Macdonalds outlet near Safeways. Recommended pubs are The Sunnyhill (above the town on the A595) and many more. J D Wetherspoon's pub at the Bransty Arch. Details of Cumbrian cinemas here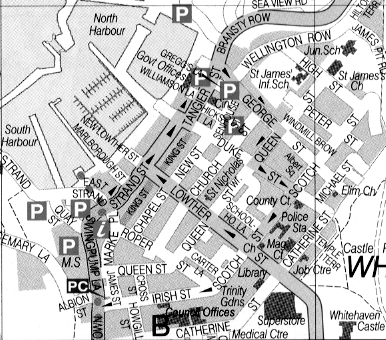 Whitehaven's Lighthouses and their History

Whitehaven Brass Band
The band's main rehearsal, led by Mr Gary Williams, the
band's musical director, occurs each Wednesday at 7PM at the Methodist
Church Hensingham. New experienced players are always welcome to come
and join the band. Free brass tuition, including instrument loan, is
also provided at beginner and intermediate level with new classes
expected to start in early 2005. The classes are open to both adults and
children. The purpose of the classes is to teach and prepare players for
main band membership. Anyone interested in joining the learner classes
can contact Mike Kennedy on 01946 61573 for more information. The
engagements officer for the band is Alan Slater who can be contacted on
01946 692318.


Get in Touch!
We are in the early stages of building Whitehaven.org.uk and we want to hear from anyone with club or trade pages that need links.
We also want to hear from anyone with interesting local web info. Perhaps you have a web site of interest, we'd like to link to you...and hope you will link back! If your club doesn't have a web site we can create one at minimal cost. We are here to help e mail us!


---
Whitehaven.org.uk home page -
Guide to nearby Cockermouth