Whitehaven RL
Recreation Ground
Coach Rd
Whitehaven
Office Hours
Mon, Wed, Fri 10:00 - 15:00
Tue, Thu 10:00 - 13:00
Tel.01946 328088
Out of hours: 07740399418/07484670877 commercial@whitehavenrl.co.uk chairman@whitehavenrl.co.uk


Away travel is organised via the Supporters Trust
Or contact Shaun 01946691942 or 07938863720


Looking Back

Webmaster:
David Siddall
Tel.07780681066




Match Tickets
Admission prices
£20 Adult
£15 Concessions
£5 Junior or Free with a paying Adult
2022 Season Tickets available now Prices are as follows:
£200.00 Adults
£150.00 Concessions
£25 Child's through membership of the Haven Junior Fan Club.

Last Fan Standing
Trust in Haven are delighted to bring you once again our novel fund raiser for 2022 Last fan Standing , Its a chance to put your Rugby League knowledge to the test AND WIN UP TO £250 ( Depending on entries ) Many thanks to those who have already signed up for Last Fan Standing 2022.
---
On July 2020 eight members of the 2020 squad took part in the Five Wainwright's Challenge. The players, along with players from every CARLA club, Workington Town, Whitehaven RUFC and St Benedicts RUFC are hoping to raise £10000 for the Mental Health ward..Find out more and donate...
---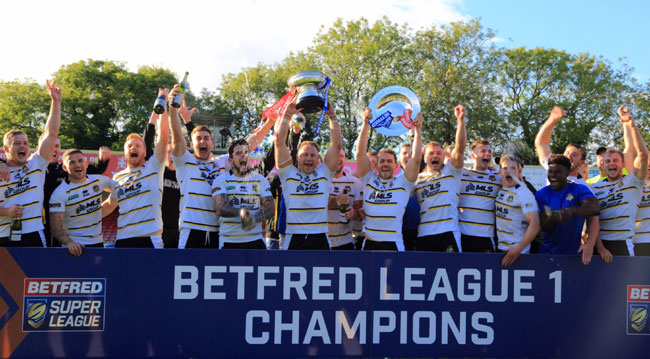 Attendances up and up: 2018 708 season average...2019 1011 season average.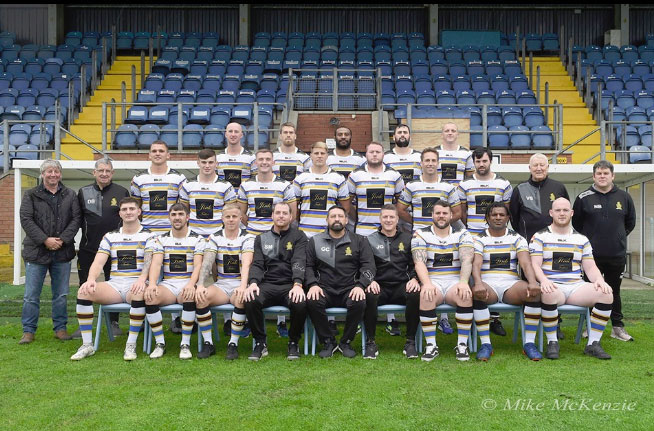 2019 Home Strip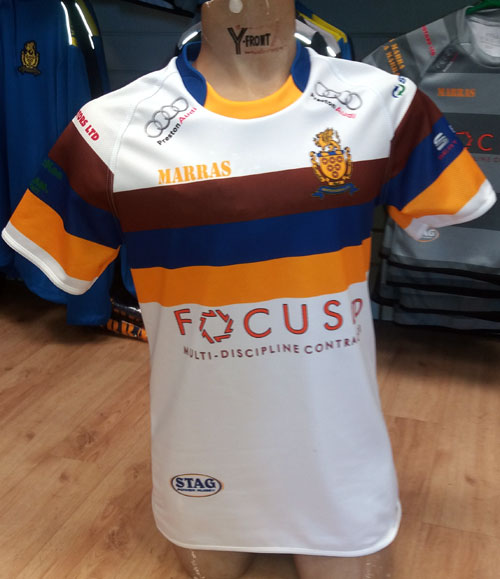 Whitehaven RL have launched their 2018 home shirt for their forthcoming campaign.
Toronto Bound!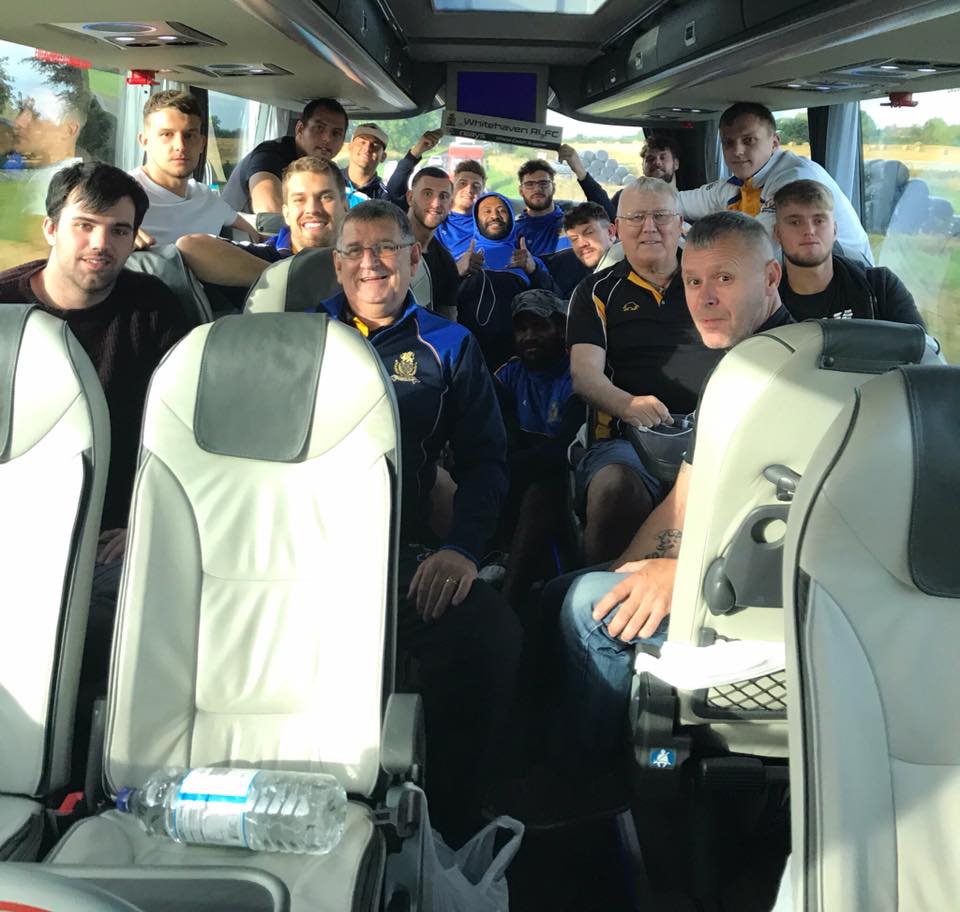 Very commited fans set off for the Sept 2 game against Toronto...Amazing loyalty..Keep up to speed via facebook pages.
Winning Ways 25/6/2017
Despite the absence of a few Key Players through injury Haven won their 11th game out of 12, defeating Doncaster 25 -20 in an entertaining game to maintain their Championship 1 promotion Challenge . A confident Haven team started well and dominated most of the first half . Pressure was turned into points after 19 minutes when a slick pass from Steven Roper put Hard working prop Tommy Holland over by the posts, Crook added the extras 6- nil to Haven. The Haven continued to dominate both field position and possession but could crack a resolute Dons defence until a Crooks penalty on the half hour increased Havens Lead to 8 -nil, which was extended a few minutes later when Full back Jordan Burns took a great pass from Crooks to score a well taken try. Once again Crooks added the extras Haven 14 Dons 0 . With half time beckoning the Dons reduced the arrears with a converted try to make it 14-6 at the Half  , a score line which really didn't do justice to Havens domination in the first half . Haven came out and continued in the same vein , Ropers Drop goal on 53 Minutes extended Havens lead to 15-6  . Shortly afterwards Burns scored his second snapping up a loose ball near the Dons sticks to score , Crooks again converted and Haven looked well in control of the game at 21-6 with 55 mins played . Four minutes later some good Haven forward play set up an attacking position for the ball to be passed quickly to the left and allow Jessie Joe Parker to find space wide out and score by the left corner flag. So on 60 Minutes Haven led 25-6 and looking as though they would go onto win this with something to spare.
Not so ; in the next 10 minutes Haven clocked off and with a combination of poor defence and indiscipline they allowed the Dons back into the game and score three trys , one of which was converted  . This saw the Score line read Haven 25 Dons 20 with only 8 minutes on the clock . The visitors were sensing victory and the tension on the terraces was palpable. However full marks to Carl Foster and his team who composed themselves and went about managing the remaining minutes in the game in way that didn't allow the Dons another opportunity to threaten the Haven line , So ultimately time ran out and Haven gained another important two points . Some nervous moments in the last quarter but overall Haven thoroughly deserved their win and maybe should have won more comfortably. The Dons for their part looked useful at times showed they will be a team who will feature in the end of season play offs and potentially this is not the last time this season that the Two teams will meet. If that happens don't miss it! It should be a cracker !
---
11 Tries for Haven 58-24 (22/5/17)
Haven romped to the anticipated win Over Hemel Hempsted Stags scoring 11 tries in the process . The first quater of the game however was scoreless , Haven were unable to breach a resolute Stags defence , however the introduction of Player Coach Carl Foster off the bench saw Havens play move up a gear . They started to find gaps in the vsitors defence right accross the park, with Elliott Miller scoring on 19 minutes and for the rest of the half it was all Haven as they scored Trys at regular intervals through Steve Roper ,Carl Foster (two) , David Thompson , Tommy Holland and James Newton and with Crooks adding 5 goals its was 34-6 at the half . Haven concedeing a poor score from the Play the ball near the line ! The try fest contibued after he break , Thompson got his second then ,as Did Carl Foster¬ followed by Jessie Joe Parker . But then for some reason Haven put their cue on the rack to allow the visitors to score three tries all the result of poor defence by Haven , Haven re-asseted themeselves , Carl Foster got his Hatrick and then Tommy Hollands second¬ went over for his second of the afternoon to make the final score 58-24 Despite another big game and a hatrick of trys Carl Foster suprisingly was not given the Man of the Match award , that went to winger Dave Thompson¬ Havens Dual Reg player from Leigh
Educating the Skolars(15/5/17)
Whitehaven came through this tough game to win their 6th game of the Kingstone League 1 Campaign and keep in touch with the promotion places. Due to Injuries and Non availability Haven travelled to the capital with their last 17 available players and a tough afternoon at the office was in prospect . The first half saw the Skolars taking the game to Haven but a resolute defensive stint from Haven restricted the half time score to 8 points to six with Haven's player coach Carl Foster leading from the front and scoring on the half hour converted by Paul Crooks to keep Haven in contention at the break . After being under the cosh for the first 40 minutes Haven turned things around in the second period , a second try by Carl Foster on 43 minutes converted by Crooks put Haven ahead on the scoreboard and from there they never looked back . Jessie Joe touched down in the 66th Minutes, converted by Crooks to put haven 18 -8 ahead. The Skolars reduced the deficit with their third try on 74 minutes ,to make the score 14 -20 with time running out. It was Haven who prevailed with time ticking down , as Coach Foster broke the line and made an opening for James Newton to score . with Crooks adding the extras and then a penalty Haven were home to a crucial victory by 28 pts to 14. A fine win in difficult circumstances that confirmed Havens third place in the League table only one win behind front runners Toronto and Barrow .
Match Report against Thunder (7/5/2017)
34-20
A below par performance from Whitehaven RLFC meant they had to work hard to win this clash against Newcastle Thunder .A dogged performance by the Visitors having put them in position to win  in West Cumbria.
Handling errors and a high penalty count against had allowed Haven to enjoy more of the possession and territory, but excellent defence and seizing opportunities when they presented themselves allowed Thunder to remain in contention up until the closing minutes. It was a mark of how scrappy the start of the game was that it took 12 minutes until the scoreboard was first troubled, with Elliot Miller crossing for the Haven. Successfully converted, it was a similar story for Thunder 's opening score of the game as Benn Hardcastle put Ali Blair in for his fifth League 1 try of the season before adding the extras to make it six all. The hosts quickly resumed the lead though as an error off the restart handed possession back to them from which they worked an opportunity for Jordan Burns and were 14-6 up as half time approached when Haven captain Scott McAvoy exploited space created as Thunder held off in defence.
Amends were quickly made though following a penalty against the hosts and a nicely worked try was taken by ex Haven Player Rhys Clarke after a great offload from Lewis Young, finished off by a superb touchline conversion from Hardcastle.
Haven extended their lead to eight points on 48 minutes as Thunder failed to defuse a dangerous grubber kick and Scott McAvoy pounced on for another converted try.
Blair secured his brace for the visitors as the hour mark approached with an interception try converted by Hardcastle and when the half-back was presented with a long range penalty effort to square up the scores, the club's record point s scorer made no mistake.
With their tails up and playing some attractive rugby, Thunder could smell blood, although errors at the crucial moment were again thwarting their efforts.
A storming solo try for Whitehaven's Forster nudged the hosts back ahead with nine minutes to go, before a penalty of their own soon after re-established an eight point cushion over Thunder.Trying to get back on terms, the final word went the way of the hosts, with a converted try by Glenn Roley that added gloss onto the result.
Nail Biting Finish
Whitehaven confirmed their promotion credentials with this narrow but nonetheless deserved 19-18 win over Hunslet at the South Leeds Stadium. With both teams boasting similar records coming into the game a close game was always on the cards , and so it worked out but in truth Haven should have won by a wider margin had the referee Mr Grant awarded two seemingly good trys to Haven in the first half. It was Haven who were on the score sheet first with a try from Shackley converted by Crooks ,Hunslet hit back to make it 6 all before Whitehaven put their foot on the pedal and scored two tries through Taylor and Roper plus a Crook Goal to lead 16-6 before Hunslet hit back with a try to make the score 12-16 at the half . The game was developing into a see saw battle , Would the second half continue in that vein ? The answer was yes, as Haven had to survive pressure by the home team after the break . A converted try by Hunslet put them ahead 18-16, Haven replied with a penalty and a Roper Drop Goal to lead 19-18 with still plenty of time remaining . The Haven fans were left chewing their finger nails as time ebbed away but Haven showed great resolution to hang on for a deserved win.
Trounced by Fax
Halifax cruise to easy win in the 5th Round Challenge cup tie at the Recreation ground(23/4/2017). Halifax ran in six tries as they cruised to a 36-12 away win over Whitehaven. Ben Kaye crossed twice while Adam Tangata, James Saltonstall, James Woodburn-Hall and Shane Grady also scored, and Steve Tyrer kicked six goals.Tangata and Saltonstall had put the visitors 12-0 up before Elliot Miller replied for Whitehaven in the 28th minute, and Paul Cook replied to make it 12-4.But Halifax's dominance showed as Woodburn-Hall and Grady scored two tries in the space of four minutes, putting the game out of reach for Whitehaven as they went in at the break trailing 24-6. Kaye further stretched Halifax's lead before Jessie Joe Parker got a late consolation for the hosts. However, Kaye would have the final word as Halifax romped into the sixth round.
Latest on the Canadian RL Scene..next stop USA?
The Canadian Toronto Wolfpack...will they shake up the future and will they springboard RL into a bigger fan base? With a budget of £2.1 million the Toronto club (actually with a base in Yorkshire) are topping the League 1 table and clearly aim to get into Super League as soon as possible. The UK's three division sides have all put out the welcome mat , perhaps seeing a future for the game on a bigger international stage. The CEO of the Toronto side is Eric Perez. And one of its big backers is mining tycoon David Argyl who sees big potential with RL perhaps also taking off in the US. The team's games are already screened via Premier sports and it is reported the Wolfpacks home game in Toronto in May at their 10,000 seat stadium is almost sold out. And having Brian Noble on board is certainly going to grab attention for the new Canadian venture.
Haven felt their impact in March..Haven 10-Wolfpack 14


Good Friday Derby 2017-Haven beats Jameaters..just!
Haven could smile after yesterday's 24-20 Good Friday success over the old enemy at Derwent Park as they contrived to sqaunder a handy 16 point lead to the Town only to score a dramatic winner in the dying stages ¬
Haven dominated the first half with tries Scott MacAvoy, Coach Carl Foster and Jessie Joe Parker with two goals from Paul Crookes . Could they keep it going after the break ?
Well the answer was no . After the interval it was a differant story as the Town cut out the mistakes that characterised their first half performance . They dominated affairs and scored tries from Rooke,Hambly(2) and Mossop plus two Forber goals that saw them in the lead 20-18 with time almost up . Then a kick through by Crookes for Haven on the Town line , was not cleared , and Haven's James Tilley pounced to score and with Crookes adding the extras Haven were mighty relieved to hear the full time hooter soon afterwards the score standing at Town 20 ¬ Haven 24 A real see-saw game but Haven were on the right side of the scoreboard at the conclusion with Haven Coach Carl Foster admitting afterwards his main emotion was one of relief to get the win



(12/3/17) Mud glorious Mud
Haven 10-Wolfpack 14



Match Report 6/3/2017
Whitehaven got their Championship 1 campaign of to a winning start with a 27-10 victory against South Wales Ironmen( Sunday 5th March 2017). Haven dominated the first half as their half backs, Steve Roper and Paul Crook, showed the sort of form for which Coach Carl Foster signed them. Both scored tries as Haven led 12-0 at the break, both converted by Crook .
Haven carried the game to the home side after the interval with a try for Glenn Riley, which Crook improved. Haven then extended their advantage as Jordan Burns supported a break from Elliott Miller to get their fourth, which Crook added the extras to for 24-0.
Some indiscipline allowed the Welshmen back the game with two tries, one converted while Haven were down to 11 men as first Miller and then Lewis Brown sent to the sin bin. Haven's defence stayed intact and they added a penalty and a drop-goal from the boot of Crook to secure the points.This was Whitehaven's second win on the bounce and was just what the doctor ordered ahead of the visit of the High Profile New boys, Toronto Wolfpack next weekend.
---
Haven played there third pre season game (28/1/17) as they travel to Kingston Park to take on Newcastle Thunder
Another
disappointing defeat..46-16 away to Thunder...

Haven without last season's player of the year, Dave Allen, who agrravated an ankle injury at Barrow last Sunday so will sit this one out. Stephen Fox , Craig Calvert and Elliott Miller should come back into the squad after missing out at Barrow last week .

Barrow 36-Haven 10
Haven Team Boss Carl Foster (22/01/17) included himself in Havens 19 man squad for this second pre season game at Craven Park But despite a decent second half effort the final score was 36-10 to the home side. Whitehaven crashed 42-0 in their opening friendly at Keighley, with Forster watching from the sidelines.

Whitehaven's squad: Miller, Burns, Taylor, Pattinson, Parker, Dalton, Crook, Holland, Newton, Forster, Allen, Moore, Tilley, Shackley, Holliday, Riley, Fox, Roper, Worthington.

Archive of 2016 news.



To place a plug for your website or shop on the Marras site just email us.

Away travel is organised through the Supporters Trust , or check The Trust Facebook page https://www.facebook.com/trustinhaven
Or contact Shaun 01946691942 or 07938863720

Lottery draw
Help the club and join the club's lottery draw...WRLC are keen to welcome new members for the Club lottery,please ring the office 9am to 2 pm Monday to Fridays or 1.30 to 2.45pm on home match days. Draw details and winners on Club website