| | |
| --- | --- |
| | |
Whitehaven has had guns for some 400 years defending the port and its once vital shipping trade. Many of the guns had started life on board the town*s sailing ships carried on board to protect the shipping from pirates and privateers that operated even in the Irish Sea.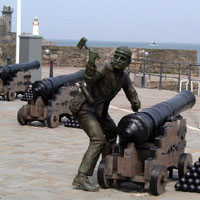 The town's defences were started in 1639 when Sir Christopher Lowther was woken by news of invading Scots at Carlisle. He gave two pieces of ordnance and had the first battery platform built at Old Quay. This was replaced in 1741 by a new stone Fort.
Local historian Ralph Lewthwaite said: "Today, almost every trace of our former defences have gone. Names like, Half Moon Battery , Jack-a Dandy Battery and the Sea Brows and Bransty batteries are confined to the pages of history and the only building from this story still to be seen, although considerably reduced in size and shape , is the fort."
He said the town had had over 30 never actually fired it guns in anger and had always invested in the cannons whenever there was a national crisis or outcry.
*The equivalent of Saddam Hussein in 1745 was Bonnie Prince Charlie and his invasion from Scotland led to a surge in gun installations at Whitehaven.** The guns have been between 18 and 42 pounders...*imagine being at the receiving end of one of those 42 pound shot.** Mr Lewthwaite said the townsfolk often had cause to complain * about the racket as shipowners carried out test firing just outside the harbour.** No more so than when a cannon burst on board a ship and flung a massive chunk of iron skyward before it crashed through a roof at Bransty landing in a bedroom "just after the occupant had quit his bed."
Part of Mr Lewthwaites work described how the historic cannons have recently been recovered from their second role in life as upended and buried harbour bollards. Examples of the cannons have now been restored and set up around the harbourside in solid gun carriages, including alongside the few stone walled remains of the town's former main fort or battery at the end of the Old Quay, just a few yards to the seaward of the Beacon Centre.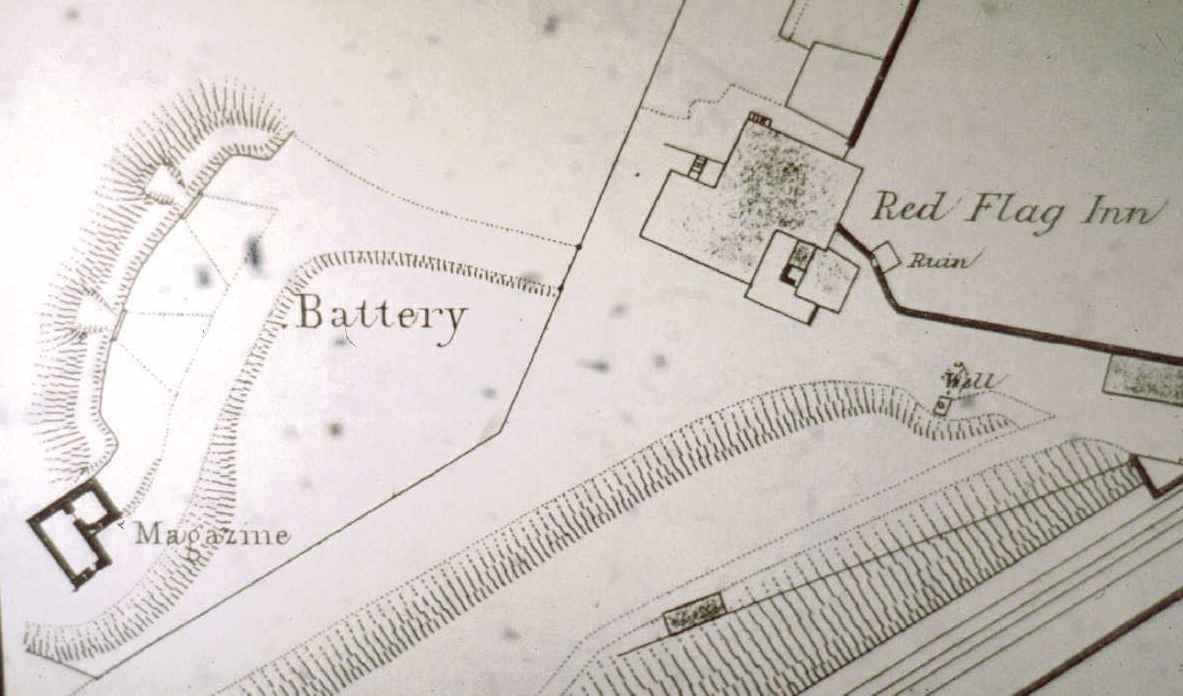 To check out more detail see Mr Lewthwaite's excellent web pages .
Whitehaven.org.uk home page - Email us