Whitehaven in the Great War
Review of new book by Ruth Mansergh

---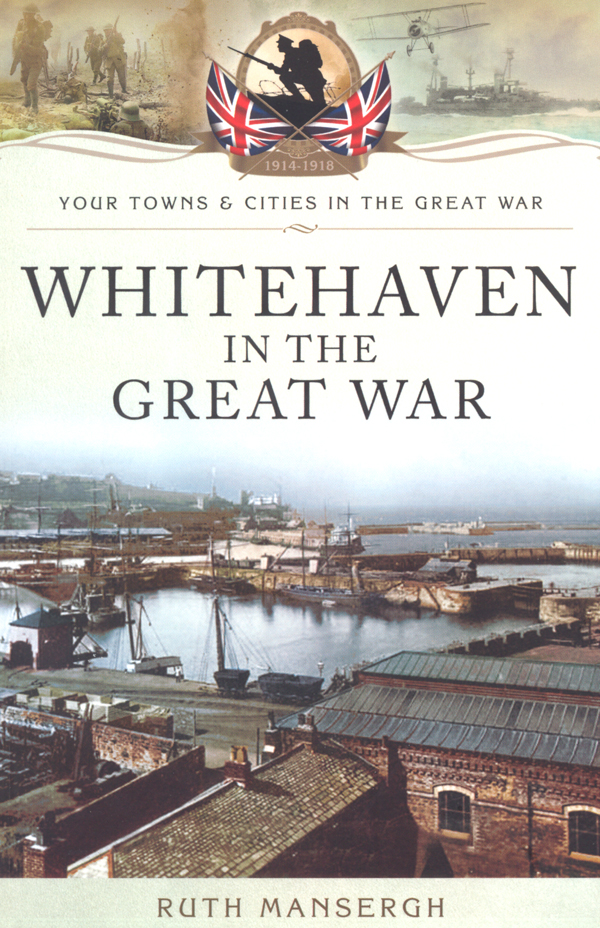 The fascination with the sadly mis-named 'War to end all Wars' of 1914-18 continues. A new paperback on Whitehaven in the Great War has just been released by Pen and Sword Books (www.pen-and-sword.co.uk)
It revives many vivid aspects of that terrible conflict. As well as highlighting the many heroic individual acts by young men who had volunteered to fight in France it also uncovers other less documented aspects of the war. For instance the mini food riots in Maryport and Carlisle in 1917 as food price inflation led to farmer's carts being overturned as angry Cumbrian housewives refused to pay escalating prices for their potatoes.
Another example of less well know aspects of the war is the fact that Millom was temporary home for over 1,000 Belgians displaced by the fighting. The book also chronicles where German prisoners of war (POWs) were house at both Lamplugh and in remote Wasdale.
The book, authored by Ruth Mansergh, gives much detail of the famous U boat bombardment of the Lowca factory producing toluene for explosives production. U24 gave local fishermen the fright of their lives as it surfaced and blasted fifty-five shells at the Lowca factory. The book also delves into whether the German supporting wife of a local MP had been signalling to the U boat to guide them to their target.
When one considers the flimsy canvas and string biplanes of that era one can only be amazed at the pluck of former St Bees schoolboy and VC recipient, William Robinson. Night flying William was able to shoot down one of 16 giant gas filled Zepellins that had been on a bombing raid over London.
The new paperback is by Barnsley based; Pen and Sword Books (www.pen-and-sword.co.uk)