Egremont Medieval Festival
Useful Web Links for more information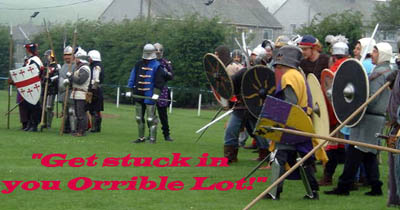 WWW.LONGSHANK.CO.UK Fascinating detaIls on one of the star teams of re-enactment knights for the Festival.
WWW.PLANTAGENET-EVENTS.CO.UK Festival co-ordinators.
WWW.COPELANDBC.GOV.UK The local council web site with local information.
WWW.LAKESTAY.CO.UK All about the Lake District plus detailed accommodation listings
EGREMONT CRAB FAYRE Details of Egremont's other claim to fame, the popular gurning contest
BRITANNICA WEB SITE ON MEDIEVAL PERIOD Handy information for schools projects on the period.

---
Back to Festival home page